Meet Our Staff
Nancy Rosales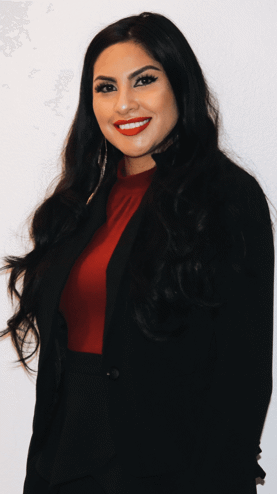 Nancy attended the ABA Approved Program at Cerritos College where she obtained her Associate's Degree in Paralegal/Legal Studies and graduated with Highest Honors earning a 3.78 GPA. Nancy was invited to participate in the Phi Theta Kappa Honor Society during her school enrollment and is still a part of this society.
While in the process of obtaining her degree, she was also working as a Customer Service Representative for the City of Los Angeles. This is where she acquired her exceptional customer service skills and obtained a better understanding of City Policies, Municipal Codes and City Ordinances. Upon graduating from Cerritos College, she entered the legal field working as a paralegal for a law firm which offered representation in different areas of the law. Further along in her career, she worked for a legal organization that provided free legal services for low income families.
In addition to being a Paralegal, Nancy is also a Notary Public who has notarized various legal documents through the years. Further, Nancy also obtained her tax preparer certification and has a vast knowledge in tax preparation and tax review.
Nancy is a member of the Los Angeles Paralegal Association and the National Association of Legal Assistants and continues to advance her knowledge in the legal field. She is currently obtaining her Bachelor's degree and working full-time as a Paralegal at the Law Offices of Paul A. Eads. Nancy joined our firm in 2017 and is currently our firm's Senior Paralegal.