En Espanol
Covina Divorce Attorney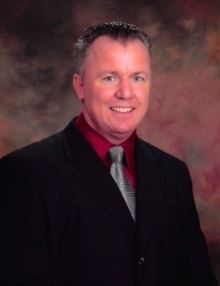 Paul Eads
Paul Eads received his Bachelor of Arts degree, Summa Cum Laude, in Psychology from UCLA and his juris doctrine from Southwestern Law School in 2005. While attending UCLA, Paul did extensive research in the "divorce process" and accompanying coping methods used by the vast majority of Americans.
Paul chose Psychology for his undergraduate degree so that he might better understand and assist those experiencing the stressors associated with divorce. He received numerous awards while attending UCLA, including membership in Psi Chi, the psychology honor society and the National Golden Key Honor Society.
After his admittance to Southwestern Law School, Paul emphasized Family Law in his studies and was an active member in the school's Family Law society. During his second year of school, Paul was invited to intern with the Honorable Roy L. Paul, a judge in the high volume Family Law courts in downtown Los Angeles. During his internship, Paul was privileged to witness hundreds of Family Law proceedings, including many celebrity divorces.
As an assistant to the bench, he did extensive research on cutting edge issues in Family Law and critiqued several custody evaluations and trial briefs, providing a full report to the court. Paul received extensive guidance from Judge Paul and was invited back for a second internship the following year. Paul has volunteered his services for the Los Angeles S.T.A.R.S. program, a program that provides legal services and guidance to limited income families that cannot otherwise afford legal representation. Paul also volunteered at the Harriet Buhai Center for Family Law for a year. While there, he assisted in writing the manual "Assisting the Limited Income Families in Family Law Matters", an annual publication to help new attorneys in the practice of Family Law.
Paul is a member of the State Bar Family Law section and the Los Angeles County Bar Association.
View the firm's profile at FindaFamilyLawAttorney.com.
Badges & Certifications
Personal
In 1995, Paul married and is the proud father of three sons. He himself was served with divorce papers his first year in law school and this event directed his path into the study of Family Law. Despite this set back, Paul completed law school in the top 20% of his class and studied for and passed the California State Bar exam. He did all of this as a single father sharing equal custody with his former wife. Paul often took his youngest son, Bryan, to school with him when childcare was unavailable. In the beginning, Paul dealt with many of the stressors of the break up of a family.
He learned anew how to relate with his sons, now living in two separate households. Paul was unsure about his rights regarding his sons, but knew that he wanted to protect that relationship at all costs. He recalls his search for an attorney to assist him; each seemed to tell him something different, all very confusing. He incurred extensive fees; even though most of his interactions with his attorney were brief, he often felt hurried; further, it was hard to relate to an attorney who was a happily married man with children! These experiences drove him to study Family Law that he might help others through this process.
There are plenty of lawyers who have been observers to the process, but few have navigated the system themselves with success. He is proud that he still has equal custody of his sons and their relationship has prospered greatly.
Paul's Personal Story:
"I have shared my story below because I have heard from many people that it is helpful and that some people have been able to identify with my experience. I still recall seeing the process server on the other side of the screen door with hands behind his back. It was at that point that I knew my wife was serious. I had no idea what my rights were.

I did, as many others do, flip through the phone book, concentrating on lawyers with full page ads, half the ad being their picture. My telephone interviews seemed impersonal; the more lawyers I called, the more differing interpretations I received as to what my rights were. I was left with my sons in our three bedroom townhouse. I remember my son asking me when mom was going to come home. I didn't know what to say so I changed the subject. They thought that because I stayed in the townhouse I must have been the one who made their mom leave.

About two weeks later, I was served with an Order to Show Cause requesting that I have my sons on alternate weekends only. Wow! I was stupefied. I had always spent time with my boys, and I did not know if I could adapt to such a limited visitation schedule. My wife and I attended our conciliation appointment as mandated by the state to attempt to establish our joint parenting plan. Although I was optimistic that an agreement could be reached that proved impossible, and we were required to go to court.

The day of court, I arrived early with my Bible in hand. I sat in the long corridor waiting for my attorney to arrive. I remember feeling stressed out. Would I lose my boys? Would I see them every other weekend? It was at that time that I closed my eyes and surrendered all to the Lord. He knew what was best for my boys, even if that meant they should stay with their mom. Both attorneys went into chambers with the Commissioner while we waited in the court room. The two attorneys came out and we were able to go to the Cafeteria and work out a visitation plan and divide our assets. The first several months were really tough with the boys. I found myself being the Disneyland dad, I used to call my boys "Buddy".

It was chaos to say the least. Single parenthood was new to me, and I did not have any assistance; I was a one man show. My sons at times would throw horrendous fits when my ex dropped them off or I picked them up. Then she would volunteer to take them back with her. I persevered and insisted on having my time with them. (This is an abridged version of what happened; I would be glad to swap more stories with you when we meet.) Now, eight years later, I still share custody with my ex-wife.

I am truly blessed at how my relationship with my sons continues to develop. My eldest wrote in his last essay that he wanted to go to college and be a lawyer like his dad. My middle son and I have a close relationship now, and I spend time helping with homework and school. My youngest is an excellent student and is learning to play the clarinet. I married my real sweetheart a few years ago, after taking time to get to know each other well. Although I still struggle to co-parent with my ex regarding our children's safety, welfare, and schooling, I am learning to deal with these situations in a less destructive manner.

God Bless."