Pomona South Court House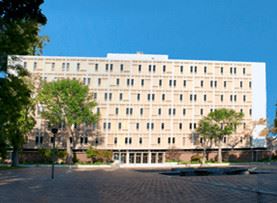 Located at 400 Civic Center Plaza Pomona, CA 91766.
Pomona provides FamilyLaw Services to the following communities:
Avocado Heights (91746)
Azusa (91702)
Baldwin Park (91706, 91797)
Bassett (91746)
Brea Heights (91748)
City of Industry (90601, 91714-16, 91732, 91744-46, 91748, 91789)
Claremont (91711)
Covina (91722-24, 91744)
Diamond Bar (91765)
El Encanto (91702)
El Monte (91731-35)
Falling Springs (91702)
Five Points (91702)
Glendora 91740-41)
Hacienda Heights (91745)
La Puente (91744-49)
La Verne (91750)
Pomona (91766-69, 91799)
Puente Hills (91748)
Rowland Heights (91748)
San Dimas (91773)
Valinda (91744)
Vincent (91722)
Walnut (91788-89, 91795)
West Covina (91790-93)
Whittier Narrows (91733)
Woodside Village (91792)
Departments
There are three Family Law Departments, all of which are located on the 2nd floor. The judicial officers are:
Judge Richard Burdge (Dept. B)
Commissioner Don H. Christian (Dept. C)
Commissioner Rocky L. Crabb (Dept. D)
Check in time for all courtrooms is 8:30 a.m. The court closes for lunch between 12:00 p.m. and 1:30 p.m., and the building is closed at 4:30 p.m. sharp.
Hearings
Ex Parte (Emergency hearings) and Restraining Order Hearings are heard Monday through Friday at 1:30 p.m.
Parking
Parking is located across the street from the courthouse on 7th street for $6 (secured parking lot) or you may park on either Park Street or 8th Street for no charge.
Mediation Services
Mediation Services are located on the 1st floor in room 112. Mediation is by appointment only. You can make an appointment by calling (909) 802-1154.